50th REUNION HAS BEEN POSTPONED ONE YEAR!(Save the Date!)
The 50th Reunion has been postponed for one year. September 17 and 18, 2021 have been set as the NEW dates for the 51st Reunion in Williston. More details will be posted and sent by email as they are determined.
******************
Welcome to WHS Class of 1970 web site
If this is your first time here, please click on the "WELCOME PAGE", in the menu on the left side, to get instructions on signing in and setting up your profile.
We have renewed this site so that it will be easier to keep in touch and to plan future gatherings. It is extremely important that you keep your address and email information up-to-date so that we can reach you regarding important class information.
YEARBOOKS Click Here
******************
REUNION PICTURES
PICTURES FROM OUR REUNIONS can be viewed in the photo gallery. (See "Reunion Pictures" menu)
*********************
EMAILS: Please check your profile information from time to time to make sure all your information is up to date. We cannot reach you if your email address is not correct. If you need to do this, please refer to the menu on the left side of the page, under Member Functions. If updating addresses, please do both: Edit Contact Info. and Edit Profile. If you need to change your password scroll down a bit further to that option. If you need any help or are having trouble, please contact us.
******************
WHERE ARE OUR CLASSMATES LOCATED?

(Click on the map to go to a site to get information.)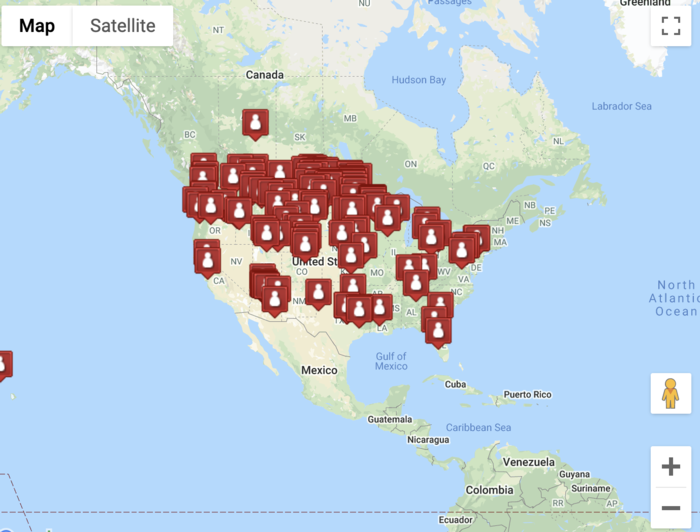 Thank you.
********************
ANNOUNCEMENTS
IMPORTANT NOTICE!!! The Class of 70 Class Reunion has been POSTPONED ONE YEAR. The new date is September 11-18, 2021 in Williston. Save the date! More information will be coming as the plans are developed.
HELP FIND CLASSMATES
There is a list of classmates at the "Missing Classmates" link on the menu bar, that we do not have correct information including email addresses for. Since we will be communicating via email address, if anyone has information on someone on this list, please either contact that person and give them information to the class website or pass their information on to us so we can try to contact them. Thank you.
DONATIONS
"Thank you" to these classmates for their donations to help keep this site available to us.
*****************************************
LOSS OF CLASSMATE